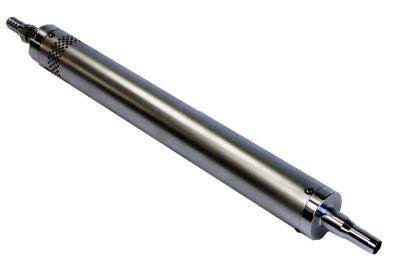 Gas under pressure, if applied directly to a particle counter inlet, could cause serious damage to the sensor.
Even if the pressure does not damage the sensor, the flow regulation will not be maintained by the sensor because of the excess pressure at the inlet.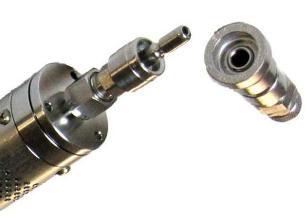 The solution to this application problem is to apply the gas through a critical orifice that will drop the gas pressure down to atmospheric level, while providing a path for excess airflow through exhaust ports downstream from the critical orifice. For this solution to work, the pressure must fall within a specified range.
The CI-302 diffuser is available in four version
s, each with a different restriction.
The different restrictions make a version of the diffuser available for a wide range of flow and pressures.