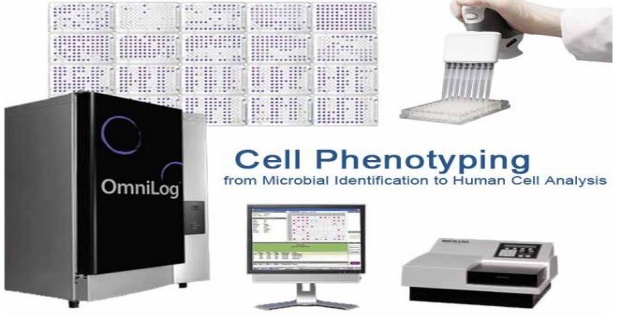 Biolog – Microbial Identification Systems
Biolog's latest generation redox chemistry enables testing and identification of aerobic Gram-negative and Gram-positive bacteria in the same test panel.
Gramstain and other pre-tests are no longer needed. A simple, one minute setup protocol is used for each sample.
The expanded GENIII database is designed to meet the needs of Biolog's broad customer base covering diverse disciplines of microbiology
All Biolog Microbial Identification Systems – manual, semi-automated or fully-automated – use the powerful new GENIII MicroPlate, allowing users to determine the most appropriate system to fit their current budget and level of throughput.
Should needs change, all systems can be upgraded and expanded to meet new capacity requirements. Earlier generation Biolog instruments can be easily upgraded to GENIIIwithout purchasing new equipment.
Biolog's single panel is easy to use, and identifies 4 times more species than alternative systems.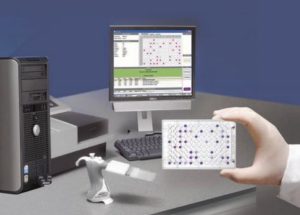 One technology with multiple platforms, for consistent performance across every level of your organization.
The new GENIIIredox chemistry is applicable to an unprecedented range of both
Gram-negative and Gram-positive bacteria. GENIIIdissects and analyzes the ability
of the cell to metabolize all major classes of biochemicals, in addition to determining
other important physiological properties such as pH, salt, and lactic acid tolerance,
reducing power, and chemical sensitivity.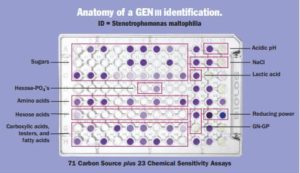 Bacteria, yeast and filamentous fungi can be identified in as little as 2 hours.

Only Biolog technology provides users with both an identification AND a detailed strain characterization.